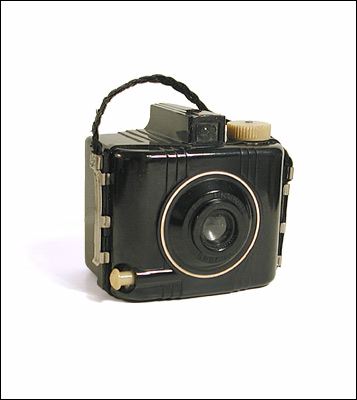 Kodak Baby Brownie Special

The Baby Brownie Special was manufactured from 1939-54
Lens : Meniscus
Shutter : Rotary
Original List Price : $1.25
Film Size : 127
Negative Size : 6x4cm

Similar in size and specification to the Baby Brownie, this camera is fitted with an optical viewfinder and proper shutter button, on the lower front corner of the camera. It's fun little camera to use, takes great pictures. Take a look at some photos here.